Break-Fast Jam 2016 Eastern Uganda Eliminations
The event was a mix of Hip-hop elements; Dance (Breaking, popping, newstyle), rap and beat-boxing performances, graffiti, competitions/battles, and educational workshops. Check out #BFJ2016EUelims on Twitter, Instagram and Facebook to see live coverage of the event.
HIGHLIGHTS OF THE PROGRAM
Free workshops and teaching by Mukalazi 'Moze Beatboxer' Moses, Bbosa 'Bboy BBosa' Reneus and Faizal 'Mostrixx' Ddamba
Breakdance battle (Seven 2 Smoke).
Popping battle
Beatboxing: performances by Moze Beatboxer.
Rap performances by St. Nellysade, Tandika Esaawa, Uganda Zulu Nation and Blak race.
Dance showcase by: Dream House Uganda.
WINNERS OF BREAKDANCE BATTLES
Seven 2 Smoke: Kutosi 'Bboy Paul Kid' Paul
Special thanks to our sponsors, partners and supporters: US embassy Kampala, Breakdance Project Uganda, Gagawala Graphics, Smart FM, Infinite records, End Of The Weak Uganda, Fresh Lane, Youth Legacy Africa, Ruyonga, the Uganda breaking & Hiphop fraternity.
Photos by: Kibuuka Photography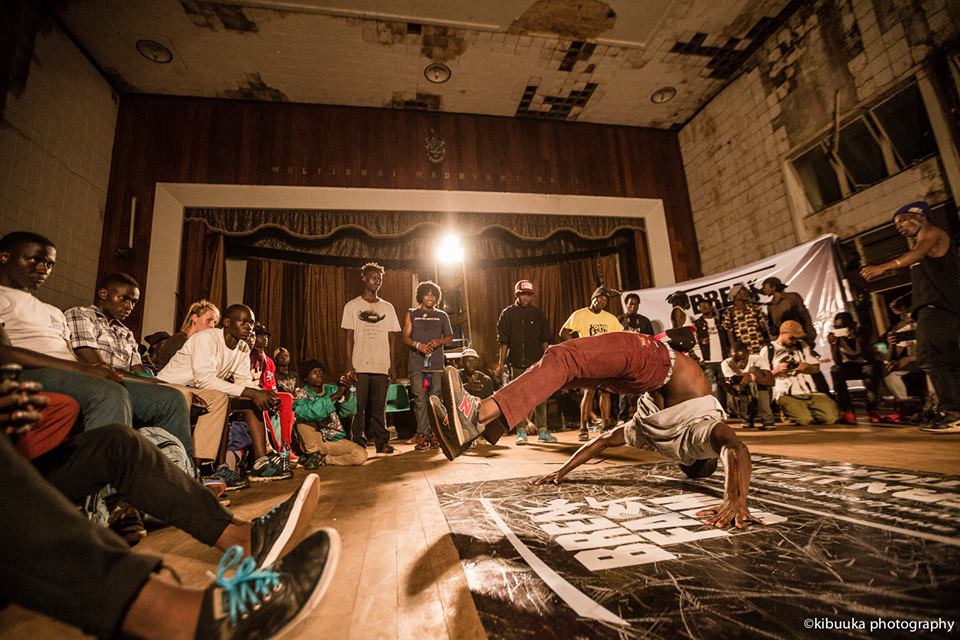 Phots by: Kibuuka Mukisa Oscar (Kibuuka photography).
We held a screening of "The Freshest Kids History of a bboy" documentary film followed by a question and answer session with Crazy Legs of Rock Steady Crew.
Thanks to Uganda German Cultural Society and Allianse Fransis Kampala for the space and equipment.
Photos by: Kibuuka Mukisa Oscar (Kibuuka photography)
Fresh Lane presents..
sponsored by; US Mission Uganda (American embassy), Breakdance Project Uganda(BPU), NTV, Whitehead Communications, Newz Beat, Young Artists Exchange Project(YAEP), Ziva Muntuyo (Sylvester Kabombo), Infinite Records, Talent Africa, Gagawala Graphics, Pearl Rythm Foundation, French Embassy Kampala, Fesh Lane, Suw Wear Japan, TopNation Japan, Cypher Code Japan.
Sat 21st – Sun 22nd November 2015
YMCA Wandegeya (Kampala, Uganda)
3pm until 9pm.
ENTRY: 5000ugx and free for kids aged 10yrs and below.
 Activities;
Battles, Workshops, Performances, Showcases, Exhibitions, Educational discussions, conferences and parties.
Guests;
Crazy Legs – Rock Steady Crew (USA)
Dj Snuff  – Universal Zulu Nation (UK)
Bgirl Locca – Southeast Crew (Switzerland/China).
Djs:
Dj Snuff (UZN/UK), Dj Kibumba (Uganda).
MORE INFO: www.break-fastjam.com
Be sure to follow us on social media;
TWITTER: @breakfastjam1
INSTAGRAM: @break-fastjam1
FACEBOOK: BreakfastJam
YOUTUBE: Breakfastevents