Break-Fast Jam 2017 Central Uganda Eliminations.
Another successful event from FreshLane.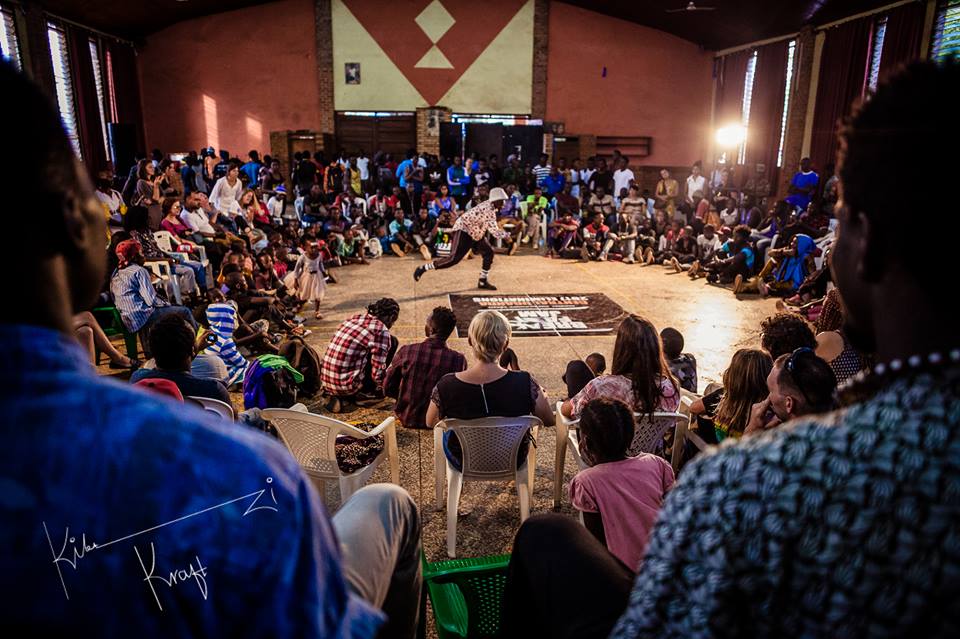 The event was a mix of hiphop elements; breakdance and popping battles, and performances;
Dance by Holy Dance Crew (Goma, DRC),
Rap by Cypher Kabaka, Kongoloko and St.Nellysade,
Beat-boxing by Don King (young member of BPU),
Live graffiti mural painting by Bobd of Inkfamous graffiti crew (South Africa) and Sparrow.
Djing by Dj Issa and Dj Bent.
The main goal of the event was to select the top breakdancer and popper to represent the Central Uganda region at the grand finale on 18th and 19th November in Kampala. Over 100 competitors from Kampala, Mukono, Luwero, Wakiso, Jinja, Buikwe among other places signed up.
Congratulations to Semakula Yusuf  from Mutungo Bbina suburb of Kampala and Isaiah on winning the breaking and popping battles respectively.
The main purpose of this event is to nature and promote the breakdance and hiphop dance scene within the East Africa region.
This was the last Break-Fast Jam preliminary event FreshLane is organizing this year.  They are now working tirelessly organizing the grand finale happening on 18th and 19th November at YMCA Wandegeya, Kampala. So far Dj Snuff (Ireland), Dj Jam Fu(UK), Sune (Denmark), Ryo Anijha(Japan) are confirmed to attend the event a long with participants from within Uganda, Kenya, Tanzania, Rwanda, DRC and more.
More details on these events here www.breakfastjam.org
Check out #BreakFastJam2017 on Twitter, Instagram and Facebook to see live coverage of the event.
SPONSORS AND PARTNERS: Imagination Circle, Gagawala Graphics, Breakdance Project Uganda, Mos Opten and FreshLane.
Photos by Kibazzi Pius